As electric vehicles
(EV)
become increasingly popular in British Columbia, the electrical safety risks associated with them become more prevalent. Whether you are running an extension cord to charge your vehicle or using charging stations in your apartment building, there are electrical safety risks EV owners need to be aware of to prevent injury.
We asked one of our electrical safety officers to answer a few commonly asked questions about electric vehicle charging safety and installations.
Can I use an extension cord to charge my EV?
The use of an electrical extension cord that is not approved for use by the EV manufacturer may potentially introduce fire and shock hazards. Unapproved extension cords may result in voltage drop issues, meaning there may not be enough voltage to charge the battery.
Use of any unapproved equipment or wiring methods may also void any warranty from the vehicle manufacturer.
The EV charging equipment recommended to charge your electric vehicle (which typically includes the wall charging unit, wiring harness, and charger nozzle for the vehicle) is required to safely connect and disconnect, and in turn helps maintain the life of the battery.
I just purchased an electric vehicle and I'm running an extension cord to charge it. Why isn't it charging?
EV manufacturers insist that their vehicles only be charged with the provided equipment. Vehicle cord sets can sense an additional extension cord and may shut down the charge session accordingly to prevent overheating. In this case, your EV may not charge properly.
It is the owner's responsibility to read all relevant manufacturer specifications to ensure you have the correct cord set installed.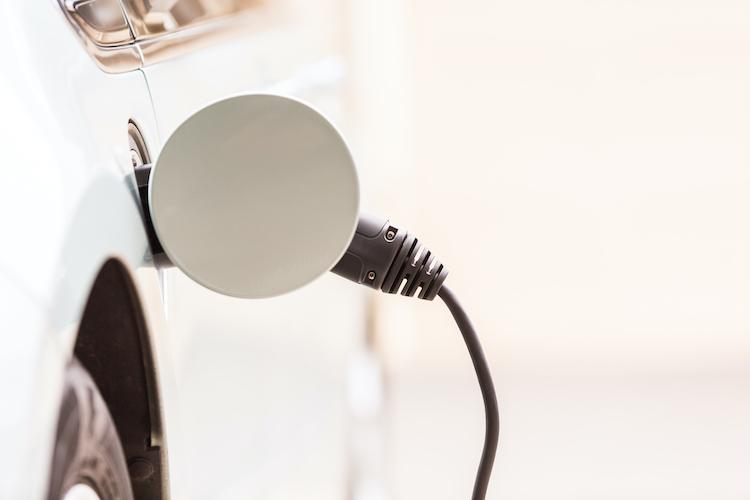 Who can install EV chargers in my home?
Because EV charging systems are constantly evolving, it's best to contact a licensed electrical contractor experienced in electric vehicle charging systems. They can verify and test to ensure that your existing electrical distribution system will be sufficient to accommodate the additional energy requirements of an EV charger.
Depending on your individual circumstances, Technical Safety BC may issue a homeowner electrical installation permit for an EV charger in a fully detached dwelling.
I want to install EV charging equipment on my commercial property, what do I need to do?
Owners of a strata, non-strata duplex, and those operating a business from their home cannot obtain homeowner permits and must hire a licensed contractor to perform the regulated work.
Please call our contact center so that we can refer you to an electrical safety officer, who can advise you on your best course of action. Be aware that there may be additional restrictions or requirements in place through strata bylaws, and local building bylaws.
What are the three levels of EV charging and what are the requirements for residential and commercial installation?
There are three levels of EV charging which are dependent on the type of EV charger associated with your electric vehicle:
Level 1 and Level 2 EV charging systems are intended for a residential situation, whereas Level 3 systems are installed and maintained for commercial and industrial applications or at publicly available charging stations.
Level 1 – refers to charging from a standard residential 15- amp or 20-amp 120-volt receptacle with the charger built into the vehicle. This level requires a heavy-duty extension cord with the minimum wire size determined by the manufacturer. The power output is 1440 watts (15-amp circuit) and 1920 watts (20-amp circuit).
Level 2 – refers to a dedicated 240 volt charging point, with a maximum of an 80-amp circuit. The power level is a maximum of 19.2 KW.
Level 3 – these are typically referred to as fast-DC chargers. In this case, the onboard vehicle charger is bypassed, and the charging station provides DC voltage directly to the battery via a DC connection. The maximum power is 240 KW, with the supply voltages between 208 – 600 volts AC 3-phase.
What is Electric Vehicle Management System (EVEMS) technology and is it safe?
EVEMS technologies are designed to reduce demand on the electric grid by intelligently distributing power to multiple vehicles over the course of the day rather than all at once. In BC, many municipalities have set requirements for new buildings to be "electric vehicle ready." However, with an EVEMS installed, they are not required to calculate electrical load based on 100% capacity.
Technical Safety BC is in the process of reviewing installation permits related to EVEMS, including tracking non-compliance issues to help prevent risks caused by overloading charging stations. Technical Safety BC has also initiated discussions with other electrical regulators in the province to ensure consistency in regulation application.
My apartment building is having electric charging stations installed—how do I know they're safe to use?
If an electric vehicle charging station is being installed in an apartment building, the work must be performed by a licensed contractor. A licensed contractor would be required to apply for an electrical installation permit prior to starting work. Use the address function on our permit search tool to check if a permit was obtained.
I live in a multi-dwelling complex. I have hired an electrical contractor with a permit to install a new EV charger in my unit. Do I need to ask the strata permission to do this work?
Generally speaking, it would be a good idea to contact the strata before you have anyone begin this work. Since EV chargers are becoming more prevalent in BC, these types of installations could potentially increase the capacity of the main complex service. The electrical contractor will need to know the characteristics of the existing main service, so they can provide Technical Safety BC with an updated load calculation. This ensures the main service of the complex will not be overloaded with the additional EV equipment installation.
If you have additional questions about electrical safety and EV vehicles, reach out to us and we might include your question in a future Ask A Safety Officer article. We also recommend checking out the following resources: